A woman claims that her CD player produces such clear sound that she actually became pregnant by listening to laser discs — and she thinks Elvis is the father.
"It could be Elvis, or it could be John Lennon or Jim Croce," says Louise Tanders. "I can't tell for sure. I listen to all three of them all the time."
Miss Tanders, 30, who loves to listen to music by rock-and-roll superstars who are no longer living, says that she has never had sex in her life, even though she is six months pregnant.
"She's definitely going to have a baby, and as far as we can tell, a healthy one," says her Dr. William J. Francuss, who has been Miss Tanders' family doctor her entire life.
"The father is a puzzle," says the doctor. "But I'm happy for Louise. She's always been a wonderful gal."
"I admit it," Louise says. "I'm hooked on my music, and I love that CD player. It makes it sound like Elvis and John and Jim are right here in the room — and I can almost feel them making love to me with their songs.
"It will be easy to tell who the father is after the baby is born. I'll just get some baby pictures of Elvis, John, and Jim, and compare the faces. Then we'll know. My guess is that it is Elvis' baby, because I listen to him the most.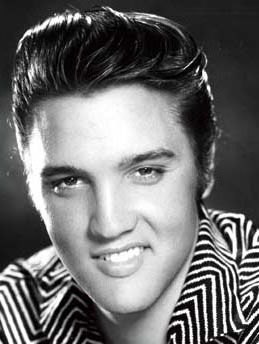 "I'm so excited. I've never had a regular boyfriend, and I've never had the chance to get married, but I've always wanted to have a baby.
"I never dreamed I would get to have one with a superstar for a father. I already love this baby more than anybody in the world."