I hear Carolina beat Duke and won the ACC.
That's the extent of my sports knowledge these days.
What's happened to me?
When I was a kid, I loved watching football.  I remember getting excited about the first Super Bowl.  I remember getting Bart Starr's autograph when he came to Salisbury.
I remember watching Arthur Ash, in a yellow shirt with a Head racket, win the U.S. Open in 1968 (they called it Forest Hills, back then).
A few years later, I got Ashe's autograph and talked with him about John Lucas — the North Carolina tennis star of my day.
When he died (before the days of the world wide web and the killer speed of Fibrant), CNN reported that he had won the U.S. Open and Wimbledon in 1968. I called and corrected them.  He won Forest Hills in 1968, Wimbledon in 1975 (beating Connors in an upset by serving wide to the forehand).  years before that, I watched he and Stan Smith win Davis Cup matches Charlotte.  In those days, Davis Cup was strictly for amateurs, and Ashe and Smith were both serving in the military.
I also begged autographs from Tony Trabert, in Salisbury, and many other pro tennis players, including John Newcombe, in Charlotte.  I had a racket cover full of autographs.
Beck in the day, I went to the ACC tournament in Greensboro almost every year.  Before I could drive, I caught a ride with Horace Billings and Ed Dupree, Salisbury Post sportswriters.  They let me out in the parking lot and I learned that moments before the game starts, tickets could be had for five dollars.  Sometimes three.
I was there when David Thompson's NC State team beat Tom McMillian and John Lucas' Maryland team, the year they went on to win it all (1974).
I went to most Wake Forest home basketball games and every game they played that was televised.  I had a lower level seat in 1995, when the Deacons beat Carolina for the ACC Tournament Championship — for the first time in…forever.
I was in Winston the following year to watch Tim Duncan's final home game, and almost cried when they retired his jersey.
When the pro tennis players came to Charlotte, I found a way to get close to the action.  One year I kept the spectator ropes for entire matches and stood only a few feet from Michael Change (and many others).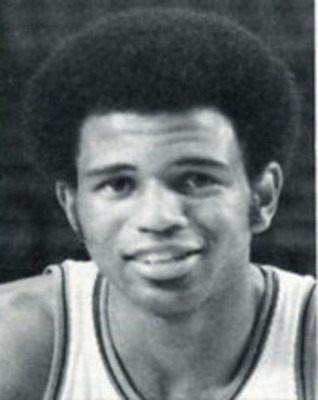 Once, I got to cover the action for the Salisbury Post sports page.  Not because The Post cared so much about tennis, but because it was a way to get in the press box, get a good seat, and interview the pros.
I used to brag about the fact that I once actually rode in a car with John Lucas and stood next to him at a ping pong table while he skunked one person after another with a big grin on his face.  At one point, it's quite possible that Lucas was the best tennis, ping pong, racket ball, and basketball player in the state of North Carolina.
I gave tennis lessons to Sherry Smith, Dean Smith's daughter — when she was ten years old and in the beginner's group at Pfeiffer College tennis camp.
And now…what's happened?  I could Google it, but I couldn't tell you who won Wimbledon last year.  I couldn't tell you the name of a single player on either Super Bowl team, or even on any ACC basketball team.  I know Serena Williiams had surgery last week.  I heard that on NPR.  But that's about the extent of my sports knowledge these days.
Oh, well.  Things change.  Interests change.  I've been busy.  Maybe something happened.  I don't know what.