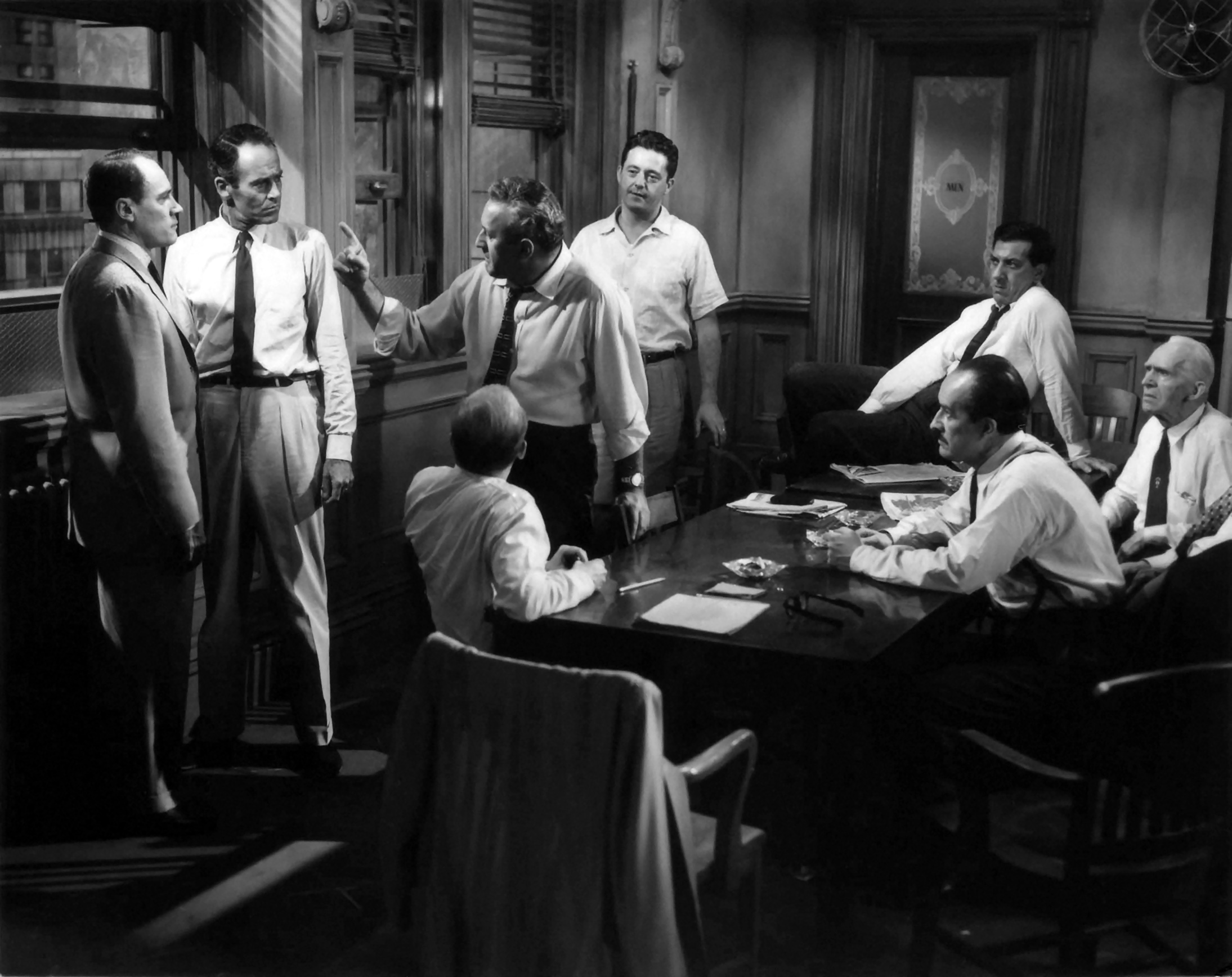 The other night, I had the opportunity to watch Twelve Angry Men, thanks to TCM's 31 Days of Oscar.
It's a movie about a series of transformations, and transformation was already on my mind.
I was sitting with my mother, in her room at Carillon Assisted Living.  She is now a person who gives others a moment of pleasure when she opens her eyes, or utters a few sounds — attempting to speak.
On Wednesday night, she was sleeping, very much at peace.  I've had a busy couple of weeks and my visits lately have been short.  I wanted to spend some time in her presence.  So I sat in her room and watched the entire film.  It's a film that always delivers, even after all these years.
Henry Fonda's character, one of twelve members of a jury, merely questions the assumption that the accused is guilty.  Why does he think this?  "I don't know," he says.
But it's the questioning of the assumption itself that incites the conversation, and the transformations occur one at a time, with each of the twelve characters — each with startling clarity.  It's such a brilliant script by Reginald Rose — a remarkable master class in playwriting.
Just before Twelve Angry Men started, I caught the end of Marty (just in time to catch that movie's scene of transformation — which is, of course, the climax of every movie, and the reason we enjoy them).
Last weekend, I participated in The Landmark Forum, looking for transformation in my own life.  This may sound possible or not possible, cliché or radical — but it is, in fact, the stated purpose of this course.
Without sharing the specific details, suffice it to say that I went in wanting transformation, committed to making this happen — and this is what I got (along with dozens of other people in the room).
Although Landmark Education offers transformation in structured courses, I've noticed that transformation doesn't require a course, or a movie, or a twitter spawned revolution.  It's a naturally occurring, ongoing phenomenon.  It's around us all the time.
The day before I watched this movie with my mother, I popped in for a very short visit at mid-day.  My uncle and sister were there, giving her lunch.  Suddenly Mom spoke a few clear words, and it transformed the room.
Henry Fonda's character (we learn, in the final line of the film that his name is Davis) votes not guilty, without a reason, and it sets up an ordeal that saves one man's life and transforms eleven others.
Yesterday, a Saturday in late February, 2011, the sun comes out, the mercury rises a bit, coats and sweaters come off, the dog races happily around the yard — and the world transforms into a more hopeful place.
It's the 'noticing' that makes it all happen.