For much of my life, I've had a love-hate relationship with to do lists, planners, and task management software.
For the first 30 years of my life, I used my memory.
I also used this theory (one of many great lessons I learned in the Lifespring Trainings):  a "to do" list is basically a list of things I do NOT want to do.  If I really want to do something, it's no problem remembering.
This pretty much did the job, although I did get in trouble on occasion for forgetting things.  Once, I forgot an important meeting at work and got fairly blessed out by my supervisor.  I still remember that like it was yesterday.
Around about age 30, I started making a few lists of things I needed to do — usually on a napkin, envelope, or piece of paper (folded and stuck in my pocket).
The world, back then, was more simple — and less noisy.
In the mid '90's, I took a workshop on Stephen Covey's The Seven Habits of Highly Effective People.  I got and used the planner.  I read the book.  A few times.  I also read First Things First.  I bought and listened to both of these audio books — several times — and tried my damnedest to be become an organized, highly effective person.
Then I jumped head first into PDA land.  My first was a Palm III, and then the Sony Clie (color!), and then the Treo (phone!).  With all of these devices, I used the pricey, but completely awesome Franklin-Covey software package and synced my calendar and tasks several times a day.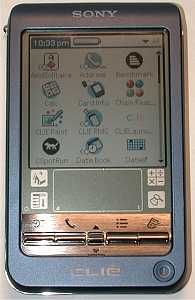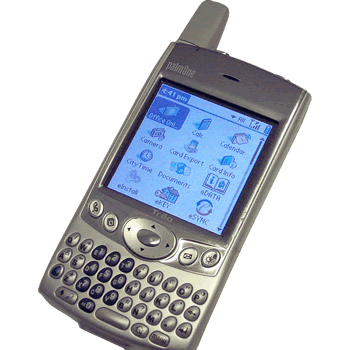 Then, one fine day, shortly after the first iPhone shipped, my Treo stopped working.  Replacing the Treo was going to be expensive, so I shelled out a little more cash for the original iPhone.
Goodbye Franklin-Covey and Microsoft Outlook.  Hello Apple.  I had always used a Mac, but did not use Apple Mail or iCal.
Loved the iPhone, of course — but there was one problem.
While the calendar synced fine between iPhone and computer, there was no to-do list on the iPhone.
The workaround was to use free web-based apps such as Toodledo.  I tried this.  The problem here was that, with the 2g service and the original phone, it was too slow.
I eventually just used the calendar for appointments and tasks.  And little pieces of paper folded and stuck in my pocket.
Eventually, Apple solved the problem by adding the App Store.  Also, with the introduction of Leopard, the iCal task list was allowed to sync with the phone.  At least, I think that's what happened.  I still haven't upgraded to Leopard.
I thought I had the problem licked when I purchased Things.  It costs a little, but it's a pretty nice little piece of software.  The problem was the syncing.  It does this only with wifi.  Because I use two computers — one of them without wifi — this required a workaround (using Dropbox), that occasionally resulted in lost data — when I accidentally went from one computer to another without remembering to close the application on the other computer.  I also had problems because my primary computer — the desktop — is the one without the wifi.  So if I was working on the desktop and wanted to sync to the phone before leaving the house, I had to go use the laptop for a minute, just to connect and sync.  So While Things is nice, it's a royal pain not syncing in the cloud.  Why they haven't fixed this major flaw is anybody's guess.
Had a brief romance with Put Things Off, another iPhone app.  It's cool.  I like it.  But there's no desktop application at all.  I thought maybe I could plan entirely on the phone, but that didn't work out.  A desktop version is on the way — but the author says it will only work with IO 4 on the phone.  I'm using IO 3 and will continue to do so (because my Mac is too old for Snow Leopard and I don't want to buy a new computer and break my apps and my workflow just so I can use the latest iPhone OS).
So, one day, while extremely frustrated with all I had to do and looking for my notes in so many places, I started looking again and decided to take another look at Toodledoo.
What a difference three years makes!
Now, it's not a website on the phone.  It's a real 3g app that works fast and syncs in the cloud in a jiffy.
The website is quick also — and it's pretty good.
It's based not on Covey, but on Getting Things Done.  (I read that too, and it messed with my head while teaching me some valuable things).  I thought I liked the Covey system better, but GTD is growing on me.
This is just to say that I'm happy with this.  I think I've found my final resting place.  For now.  Except that I've just spent all this time blogging when I've got a mile long list of things to toodledo.
Which brings me back to the original theory I learned in Lifespring.  The things I really want do don't need to be on a list.